This is how you can display the footer menu on your blog.
Go to Appearance >> Menus
Select the appropriate menu and tick this setting.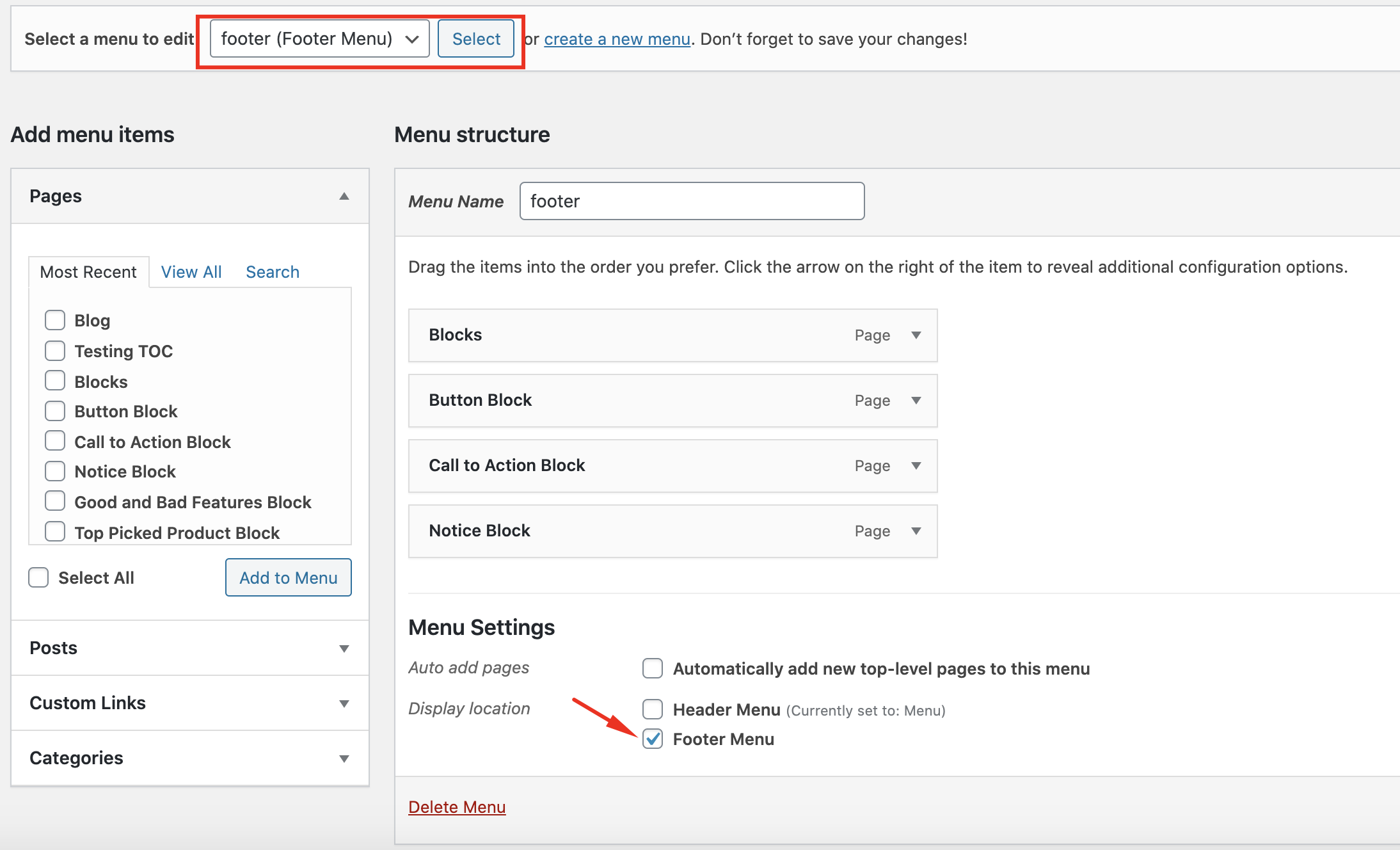 Your footer menu will be displayed like this.

How to do the settings of Footer Menu?
Go to Appearance >> Customize >> Affiliate Booster Theme Panel >> Menus >> Footer Menu
Now you can do any setting of Footer Menu with these options.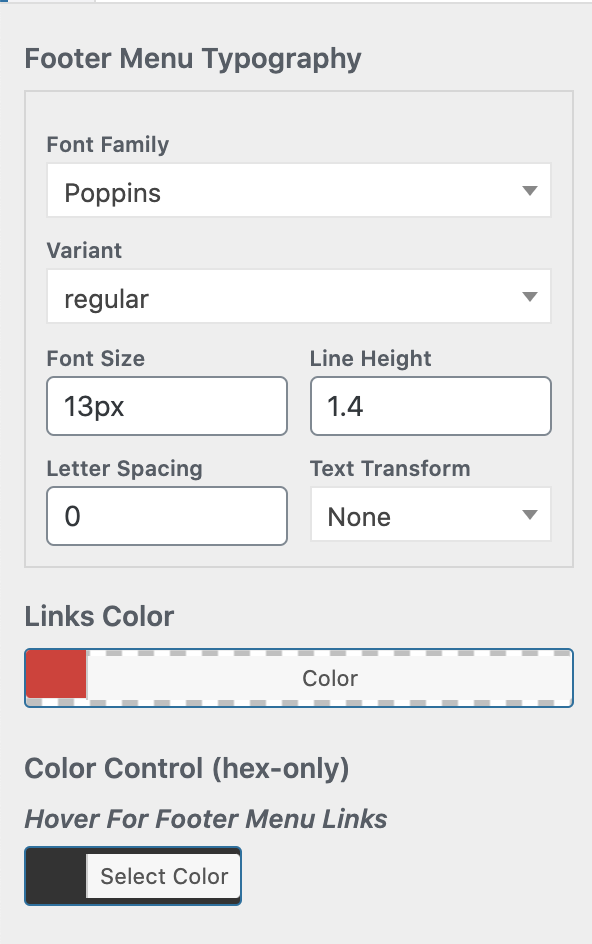 Now design the footer of your own choice. :)