Dynamic Block is a block that gives you super-power to create any design with this block.
See example blocks created by this here - https://demo.affiliatebooster.com/dynamic-block/
How to make this design?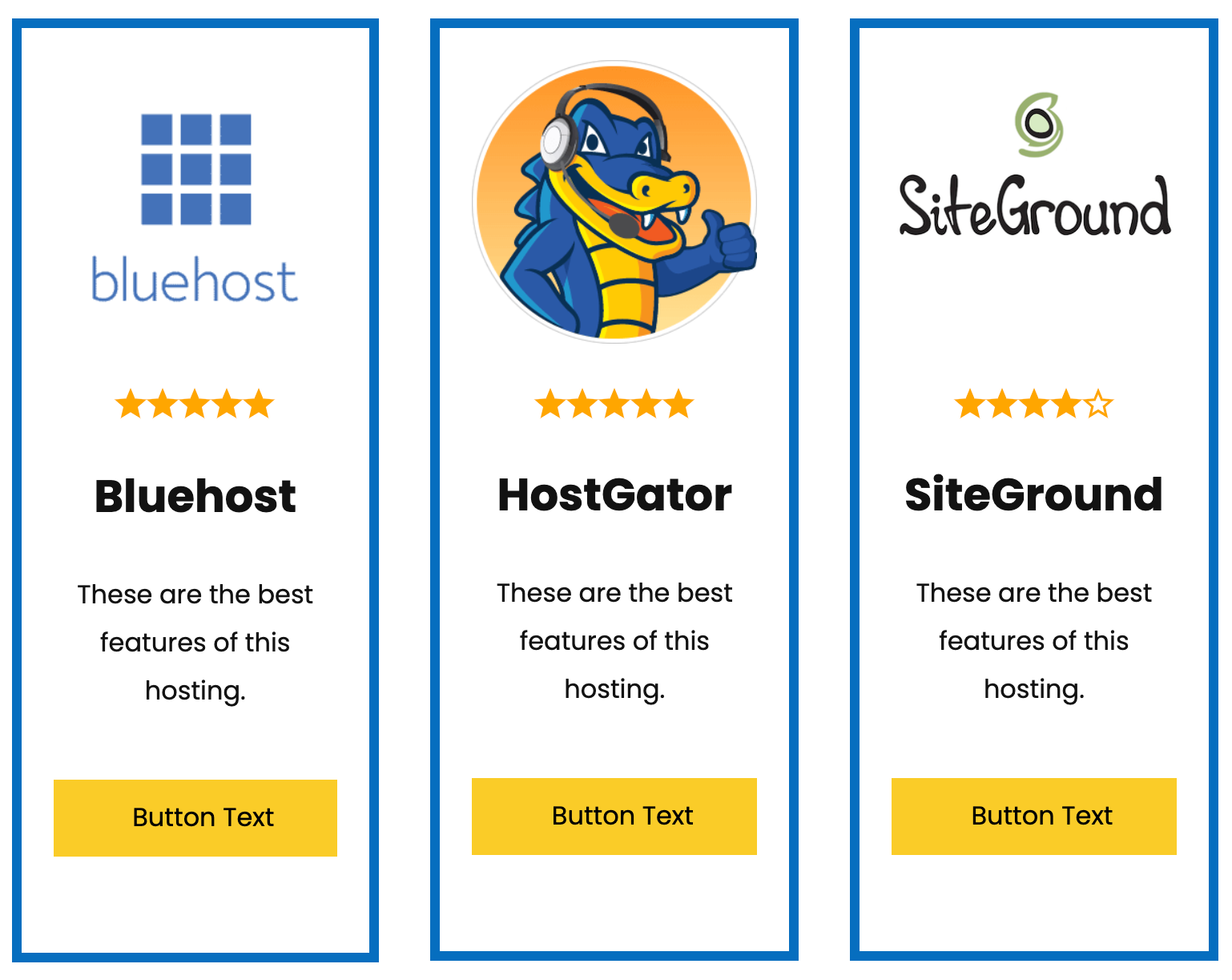 Add column Block and select 3 columns

Add AB - Dynamic Block in these 3 columns.

Now you can add anything in these 3 columns.