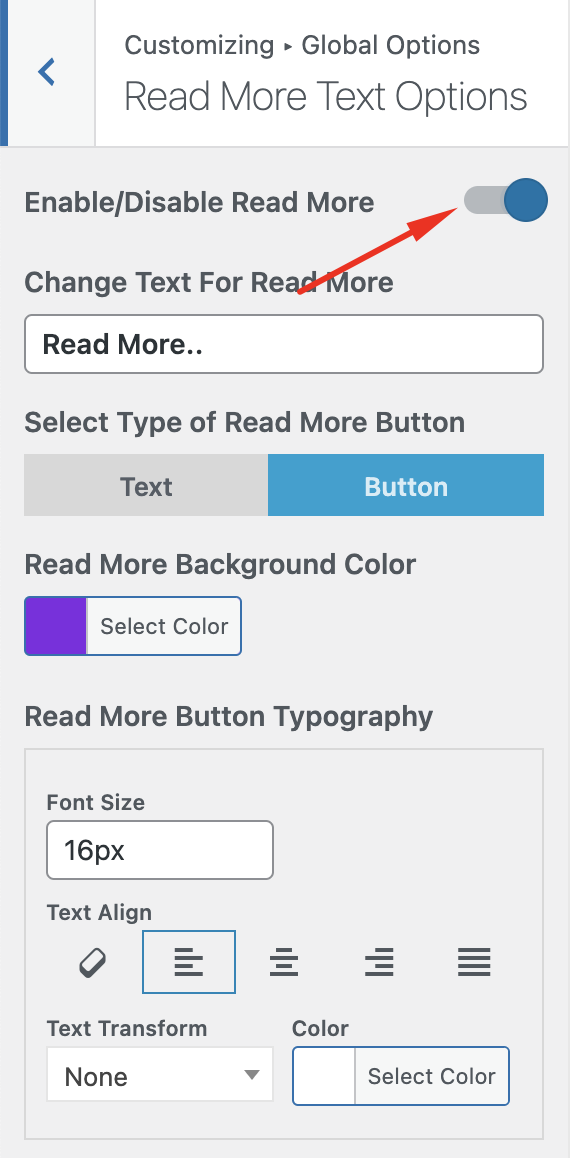 If you want to add " Read More" button on the homepage of your blog, you can do it easily by going in settings.
Go to Appearance >> Customize >> Affiliate Booster Theme Panel >> Global Options >> Read More Options
Just enable this option and you'll see all the settings.
You can have the button either in the form of a TEXT or a BUTTON. Just select the option and do you settings.